Well I didn't see this coming, but then on the other hand I don't see why not. Alan Carr doing another Fremantle reboot that's a "special". You can click for bigger but in truth that's a pretty lousy font being used.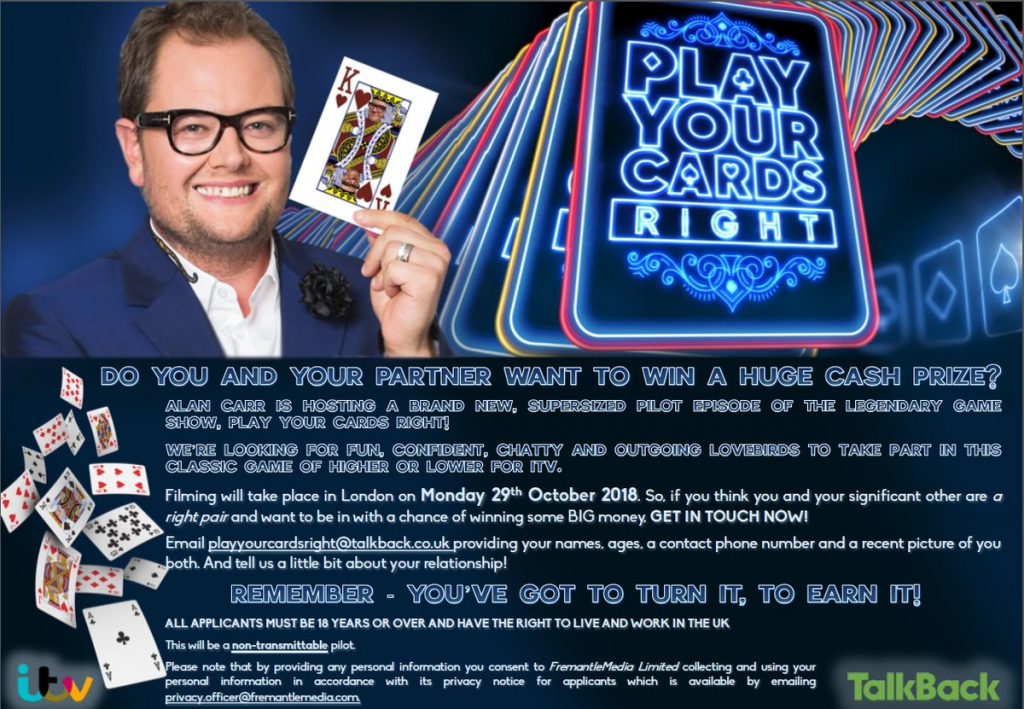 TL;DR they're recording an episode of Play Your Cards Right on October 29th, it's a non-transmittable pilot, couples can register interest by e-mailing playyourcardsright@talkback.co.uk with names, ages, contact number and a recent picture. Good luck!
We went to see the last PYCR pilot they did in 2011 with Vernon Kay and you can read about that here.