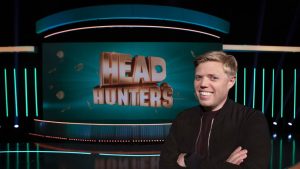 Weekdays, 2:15pm,
BBC1
Well we've had quiz business politicking with The Boss, now Rob Beckett is hoping his new quiz will be employed a little bit longer.
Contestants must try and win a rolling jackpot at the end of the show by getting nine questions correct. To help them, they can build a team from a returning pool of contestants who will answer questions based on the categories that will come up in the end game. If they can impress, they might be worth luring down by making an offer to split some of the jackpot if they go on to win. Knowledge, tactics and negotiation is the key.
It's a bit The Boss, a bit the end bit of Perfection, a bit Sell Me The Answer. But will it be a bit good? Let us know what you think in the comments.