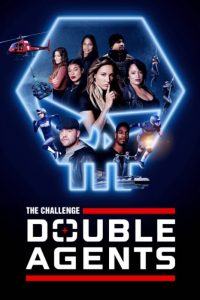 I've been reaquainting myself with MTV's The Challenge of late, having not really watched it for about ten years. For the uninitiated, it's a reality game that's been running since 1998 as a spin-off of two existing MTV reality (fly-on-the-wall docs they'd have probably been called back then) shows, Road Rules (starting 1995) and Real World (starting 1992, and they've only recently stopped making it) and as such actually pre-dates a lot of reality behemoths that we know today (although it is probably fair to suggest that the form we know now probably owes quite a lot to those behemoths).
The specific rules of the game change from season to season, but on a basic level each episode features a Daily Challenge and an Elimination Round and to make any money you have to survive to the season's Final. Daily Challenges are big scale and usually visually interesting, something testing endurance/dexterity/puzzle solving, if nothing you've really not seen before. The head-to-head Elimination Rounds are either involve a variant on wrestling and/or some sort of action game with a puzzle element. In between we get action from the house usually involving politicking for the various votes, nights at a local bar, fighting and fucking. At heart, it's sort of Survivor Legacy, contestants get re-invited back season after season, some have been going at it for the best part of twenty years with all the rivalry and baggage that that entails (Johnny Bananas recently completed his 20th season and is now 46 and still pot-stirring at every opportunity).
For a channel that's so obsessed with 18-34s, the age of its participants might prove a problem. However a few years ago they've started inviting people from other international reality shows on, including a big UK contingent from things like Geordie Shore, Love Island, Ex On The Beach and so on. Generally speaking these people have provided good value in terms of comic lines in confessionals. I've also quite enjoyed host ex-BMXer TJ Lavin's complete lack of sympathy for quitters and openly laughing when someone belly flops after a bodged height challenge.
"So Brig," you might be asking, "this sounds like quite fun. How can I watch it myself?" Well reader, I'd like to say you can (legally) watch it for free, but I can't. I'd like to say it's all one streaming service, but I can't. I'd like to say you can (legally) watch from the very beginning, but I can't. But I CAN give you this handy table of what's currently available:
| | |
| --- | --- |
| SEASON | VIEWING PLATFORM |
| 31: Vendettas | Now TV, UK Netflix |
| 32: Final Reckoning | Nope. |
| 33: War of the Worlds | HayU, UK Netflix |
| 34: War of the Worlds 2 | HayU, or you can buy it on Amazon Video for a tenner. |
| 35: Total Madness | HayU |
| 36: Double Agents | Now TV, MTV Play, or you can buy it on Amazon Video for £30. |
| 37 (?): All-Stars | Currently airing but made for Paramount+ in the US and you can't watch it here. |
It is a little bit ridiculous isn't it? On the plus side, you can get thirty day trials of HayU and MTV Play as Amazon video channels so you can sort of watch most in one place, just remember to cancel the sub before you get charged. Who even knew MTV Play was A Thing? Anyway, SORT IT OUT distributors.