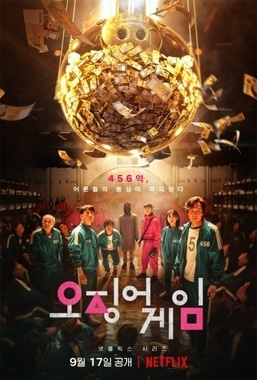 Fans of Deathgame Mystery Dramas rejoice, the newest one from Korea launches on Netflix today, Squid Game, where 456 people compete in eliminatory kids games with a deadly twist and one will remain to win a lifechanging amount of cash.
Obviously this ticks a lot of my boxes, and along with the excellent Alice in Borderland it's been a good year for Deathgame Mystery Dramas on Netflix, which already was doing quite well with 3%.
Also well done to Agatha Christie who basically invented the Deathgame Mystery Drama and the eliminatory reality format with And Then There Were None.
Also! A reminder that it's Schlag den Star tomorrow from 7:15pm UK and we'll be watching along in the Discord as usual – likely the penultimate one of the year as The Masked Singer is about to take over Pro7's Saturday nights.
Finally it's your last chance to enter the Bother's Bar There's No Limit Competition to win a BIG CASH PRIZE, entries close 23:59 tonight.