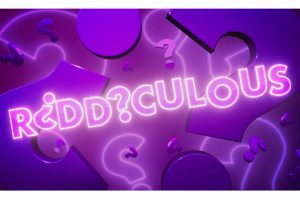 ITV have commissioned R¿dd?culous (i.e. Riddiculous) to be hosted by Good Morning Britain's Ranvir Singh and Henry Lewis from The Goes Wrong Show as the richardosman, where teams must answer questions to unlock riddles and win big cash prizes.
Some fab Boring Press Release Quotage in the press release, but top marks for deciding that its end game, Henry's Riddle Run, is already 'iconic' – can't remember the last time a show called one of its own elements iconic before it had even been made but I miss those days. If you're reading from East Media, and you did it deliberately, do get in touch and collect your jackpot.
It's due for weekday afternoons and sounds like it might be quite fun.