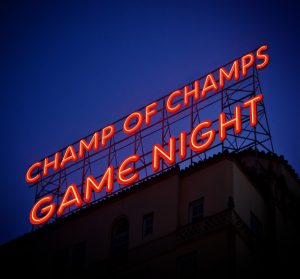 Tonight, 8pm – 10:30ish
Here and on Youtube
It's that time of year again! A new Jackbox Party Pack has been released, and the prize for winning a Game Night is first dibs on the new games. Join us from 8pm as all the previous champions from the year (except for one who's going to be at the World Minigolf Championships) compete for the ultimate accolade: Champion of Champions.
We'll also be joined by some super special guests I've invited to fill up the numbers, as Team Audience has had a great year. And as ever Team Audience will be competing tonight to ruin the hopes and dreams of our panel, so get your phones and tablets ready. It's like real life Squid Game!
One winner will get to see the light in the Arbitrary Final from around 10pm, where anything can and might happen! You won't want to miss it!