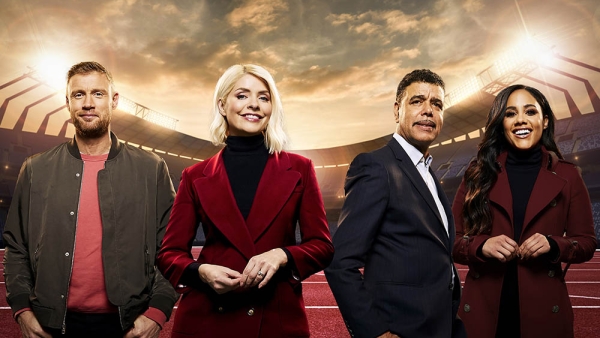 Monday to Friday, 9pm,
ITV
Well it's been delayed several times, it's gone through several name changes (I'm told this was going under The Real Olympics at one point when it was due to up against the actual Olympics, which is certainly a choice, then The Real Games which is terrible) before seemingly landing on what it always was, what looks like Initial, an Endemol company, accidentally rebooting The Games (one of its own franchises) on another channel.
But we loved The Games! So this is alright by us. Really old-school readers will remember that one of our first stories eighteen-years ago was enquiring whether Harvey from So Solid Crew was the fastest man in pop. Unfortunately the timing couldn't be worse for us this week, a combination of late-night working in my real-life job (The Real Job) keeping places open for students to revise for finals and Eurovision semi-finals means I don't know how and when I'll be able to actually watch the damn thing, happily it's not 90 minutes every night, and in an improvement on the original looks like everybody will be doing two sports an evening (mainly because some of the sporting action was pre-recorded the week just gone).
I like a lot of what they've with the promo pictures and branding, I'm hoping they've kept the old theme tune and background music which was incredible. Let us know what you think in the comments.