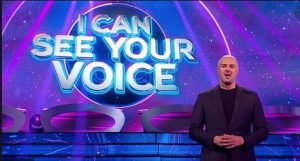 Saturday, 7:20,
BBC1
From the Koreans who bought you The Genius here's the BBC's new singing non-singing singing show. TV's Hardest Working Man 2021 Paddy McGuinness asks a pair of contestants to work out which of the singers in front of them can actually sing and which ones are tone deaf, by watching them do everything other than actually sing. If they can correctly eliminate the bad singers and identify a good singer at the end, they take home £10,000 – but if the final decision is a bad singer then that singer wins the £10,000 all to themselves.
Jimmy Carr, Alison Hammond and Amanda Holden are on hand to help as well as a guest singer.
Watched it? Let us know what you think in the comments.