Tom Allen's Quizness begins Friday May 14th, 8pm. I did some of the early runthroughs, if you like your quizzing with a mental agility aspect and some silliness you may want to look out for it, although without seeing a finished product I can't tell you if it works on telly or not, obviously.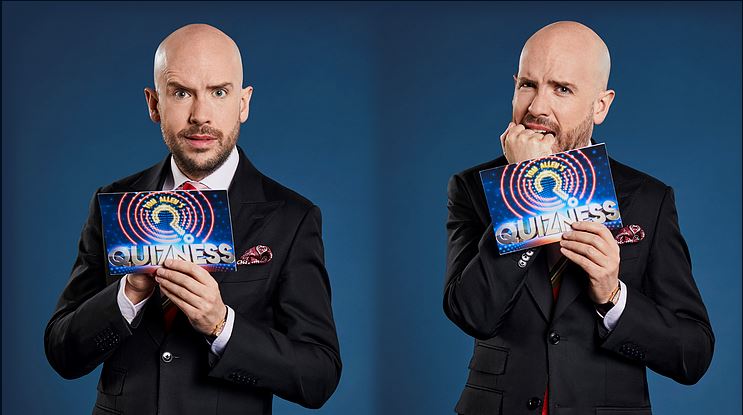 Unbeatable (which I like to think will have the same theme tune as Impossible but with the lyrics changed) starts 2:15pm on May 10th on BBC1 with The Answer Trap starting very soon afterwards at 3pm on Channel 4. And you know what that means? A week full of content! Incredible.
Also don't forget that Bother's Bar's Game Night 22: The Tenuous Council Elections Special is this coming Sunday at 8pm. You won't want to miss the Arbitrary Final.
Edit: And it's Schlag den Star Saturday May 8th (thanks David).