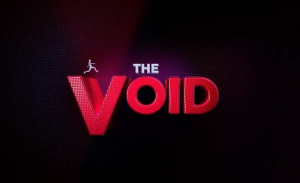 Saturdays, 8pm,
ITV
Can you even begin to imagine 520 tonnes of water? That's, like, so much water. Well your dream has come true with new action-packed physical gameshow The Void.
Contestants must must use their mental and physical skills (although to be honest I'm not sure how much mental agility is going to be involved) to cross a void to avoid falling into The Void. £25,000 is on offer to the person who best evades The Void.
It looks like cheap-ass Ninja Warrior, basically, but Ashley Banjo (of Can't Touch This fame) and Fleur East are fun choices of hosts and it's made by Gameface, the people who came up with The Cube, so hopefully it won't be devoid of entertainment. The shape of the swimming pool looks ovoid.
Let us know what you think in the comments.