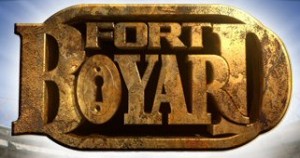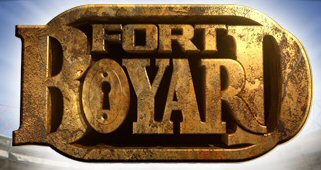 Saturdays on France 2 from July 2nd,
1955 UK/2055 France

Incredible, we've hit series 27 of Fort Boyard, the show that we're still quite excited for despite the fact we're in our mid-30s and probably ought to know better.
At time of writing it sounds like a few structural changes this year – the assault on the fort looks like is gone, teams will need to get NINE keys now – it's been seven for all but three of the previous 26 series (four if you want to count The Cage shenanigans last year) so this is quite the departure. The adventure section begins with a trip to a mysterious room where the team will get visual clues as to what's coming up and Pere Fouras' gives them a 'joker' to change one they don't like, and it sounds like there are BIG changes to the Council this year, new room, new elements?
I reckon they're also going to double down on game variants (like they did with Boyard Academy and Gagarine TV) which should keep us on our toes.
We just hope they aren't going to increase the length of the show, it was already pushing it at two-and-a-quarter hours last year and occasionally with really disappointing payoffs for the viewer effort put in (a losing team is interesting, a team that wins but only 1:30 in the treasure room feels like quite the swizz).
There is ongoing discussion of this year's novelties being revealed as filming proceeds here.