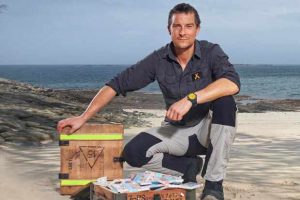 Sundays, 9pm,
Channel 4
We actually had not watched The Island with Bear Grylls, the extreme survival reality show, but they've changed it up a bit this time round with a twist that might make it more appealing to our tastes so I thought I'd give it a show discussion post just in case.
12 contestants have to survive for six weeks on a desert island with just the clothes on their backs and some survival tools. This year, the big twist, is that there is £100,000 spread across the island, which will require success in survival challenges to win. However to keep the cash they have to get to the end of the experience, if they quit, any money found is returned. How will this effect the dynamic? It sounds a bit like Stranded With A Million Dollars without the buying overpriced supplies element.
Let us know what you think in the comments.