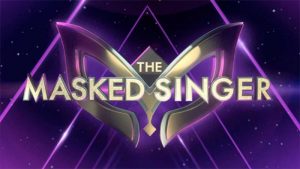 Saturday, 7pm,
ITV
International singing sensation lands on ITV. Somewhere, someone at ITV is kicking themselves for not going far enough previously.
Celebrities make their way through an elimination singing competition all the while being dressed in spectacular and ridiculous costume. A panel of celebrity judges judge them whilst also trying to work out who they could be, leading to an unmasking at the end of each episode.
You spend the episode wondering "who are they?" hopefully you won't still be wondering "who are they?" after they've been unmasked. In some ways this is the ingeniousness of the format, by the time you discover you've been watching D-List celebs, it's too late, you've watched the show now.
Incredibly this was recorded months ago and I don't think any of the names have been leaked which is quietly quite impressive (as I'm aware, the audience isn't actually in the room when the celebs are unmasked, just host Joel Dommett and judges). Suspect this thread may die quickly or explode, not sure which. Anyway, feel free to let us know what you think in the comments.