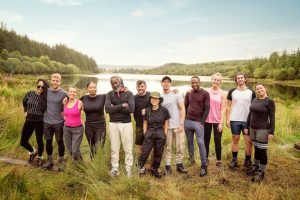 Sundays, 9pm,
Channel 4
And so the show that we thought might have been a reboot of Survivor but isn't begins, instead a UK version of a French flop where twelve people must build a 250m bridge within a time limit to a pontoon with £100,000 on it then decide amongst themselves who gets to keep it. This was actually filmed in a COVID bubble quite recently.
We can't watch the first one live, but will watch on catch-up. Meanwhile you can leave your thoughts in a comment. If you want.
Will it build a bridge to our hearts?