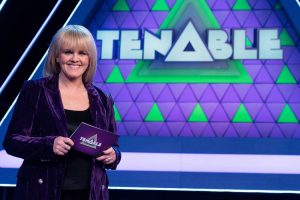 Sally Lindsay takes over Tenable at 3pm today, hosting the remaining 25 episodes of the series.
What other examples of gameshow job sharing can we come up with? Off the top of my head:
Dermot Murnaghan and Jeremy Vine on Eggheads for a bit.
Various rota-ed hosts on the old Channel 5 lunchtime shows, Brain Teaser, Memory Bank, Wordplay. Also the late night quiz phone-ins, no need to list them.
Emma and Rylan on Big Brother's Bit On The Side.
To be clear, not interested in co-hosts or indeed guest hosts, we want shows that had different regular lead hosts during the same series.