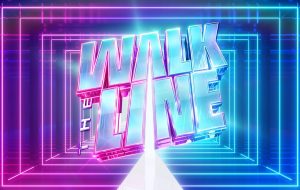 Nightly 12th-17th December, 8pm,
ITV
Simon Cowell's new musical competition/gameshow thing which seems to suggest someone will be walking away with £500,000 at the end of the week.
To be honest, we're not quite clear on how the format works other than an apparent exciting bit at the end of each episode where the winner has to decide whether to cash-out or walk down an ACTUAL line and gamble their winnings on the next show. Somehow this ends in a Grand Final on Friday which despite being a pre-record had a vote from a virtual online-watching audience and someone wins half-a-mill.
The judging panel consists of Gary Barlow, Craig David, Alesha Dixon and (surely the only possible contender for Bradley Walsh in the competition of The Nation's Sweetheart) Dawn French, they've all had top three-or-better hits in their careers so you can't say they lack credibility. Whether you would want to risk prize money on the whims of Craig David remains to be seen. The show's hosted by previous Next Big Thing Maya Jama, hopefully this will be a bit more successful for her than Cannonball.
It's certainly got a great opening night slot going into the final of I'm A Celeb, whether it'll keep up momentum remains to be seen. Let us know what you think in the comments.