So this came through the post: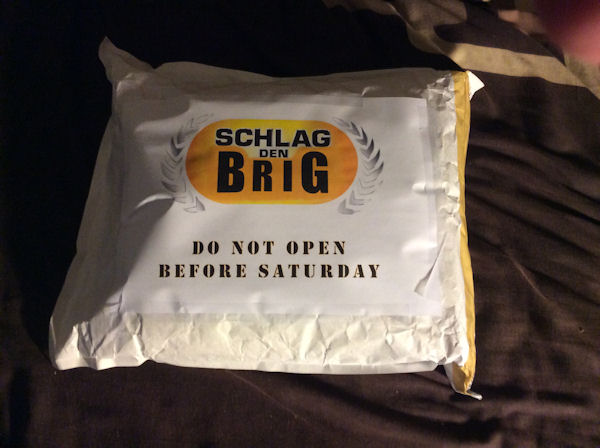 This Saturday I'll be taking on Daniel Peake over a series of fifteen mystery mental and skill based games hosted and devised by Crystal Maze game designer and until recently Only Connect question editor David J Bodycombe. Fifty 50's Lewis Murphy will be acting as referee and commentator. It's based on popular German event television show Schlag den Raab, and we'll be broadcasting the whole thing LIVE on Youtube from 8pm, going on until whenever, likely about midnight.
If you were to tell me that we would be playing possibly increasingly harrowing mystery games from sealed packages whilst under the instructions of a slightly camp man shouting instructions over a webcam on the internet you'd have a) a fucking great plot for a thriller and/or b) a potential Endemol format in the making.
I will be breaking a twenty year rule of not explicitly appearing on camera for this. You are advised to watch live in case Youtube issues mean having to take the whole thing down afterwards.
This is either going to be amazing, hilarious and quite possibly both. Join us then!