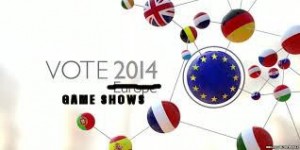 The votes have been counted and verified and for the first time on Tuesday night we're doing a LIVE Youtube broadcast with the results. What did YOU vote best and worst new shows of 2014? And what was your favourite show overall? Has Osmania (*) run rampant like last year? Have you voted for the wrong things?
Well only I know the answer (and the results are juicy) but on Tuesday night you will as well. We'll have LIVE expert analysis from David Bodycombe, Daniel Peake and Lewis Murphy and I'll have all facts on hand if we remember to take live questions on Twitter so try and join us if you can, although the broadcast should be available to watch at your leisure afterwards.
The written report will go up on UKGameshows.com immediately after we finish the broadcast, as will the after party stats here. So join us!
In other news, Get Your Act Together starts tonight.
(*) I was dismayed to discover that "Osmaniacs" was already coined by Mark Labbett 🙁