Sundays, 8pm local time,
Vier
Der-derderderdunnaderderderderder-DER-DER! Yes! For the first time we're going to attempt a discussion page for the superb Belgian version of De Mol. Ten contestants attempt to complete challenges in Mexico, but one of them is a plant out to sabotage. To stay in the game and win all the money, the contestants must deduce who… is The Mole?
As a UK site, we ask our international friends to refrain from spoiling until the English subtitled version appears.
Direct links to episode discussion: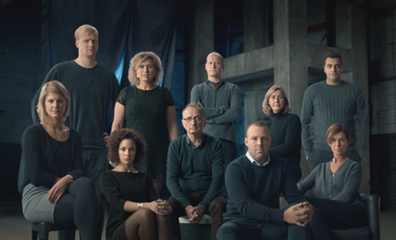 Who are the contestants? With an average age of 38, from left to right, first row than second:
Lloyd, 21, Student
Pascale, 44, Marine Officer
Jeffrey, 40, Driver
Kelly, 39, Psychologist
Bahador, 27, Financial Recruiter
Joke, 32, Veterinarian
Channy, 26, Social Assistant
Steve, 60, Doctor
Pieter, 33, Priest
Katrien, 54, Events Manager
What twists and turns do we have to look forward to? Can't wait.