Starts January 11th
Ten Dutch celebrities go on an adventure in China, completing tasks that will earn money for a pot which only one of them will take home. Unfortunately for the group one of them is a secret saboteur. To stay in the game and win the money, the remaining nine contestants but try to work out Who Is… The Mole?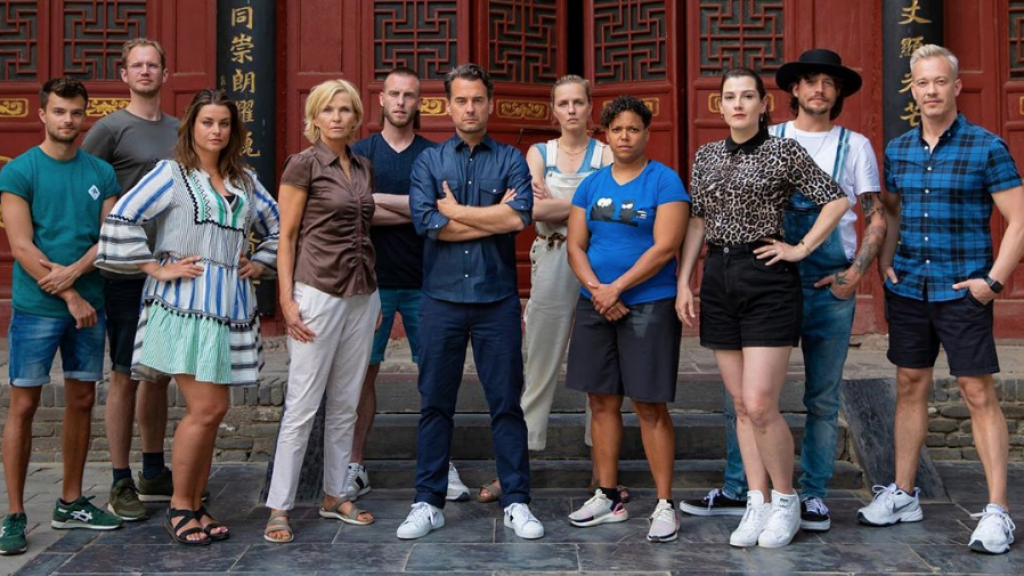 Who are this year's contestants? From left to right (not counting moody looking host Rik van de Westelaken in the middle):
Buddy Vedder (presenter and actor)
Johan Goosens (comedian)
Miljuschka Witzenhausen (presenter)
Anita Witzier (presenter)
Nathan Rutjes (Footballer)
Leonie ter Braak (presenter, actress and model)
Jaike Belfor (actress)
Tina de Bruin (comedian and actress)
Rob Dekay (musician)
Claes Iversen (fashion designer)
Here are quick links to where we start discussing each episode. For our Dutch and International friends: please don't spoil an episode until the English subtitled videos come out.
Good luck!