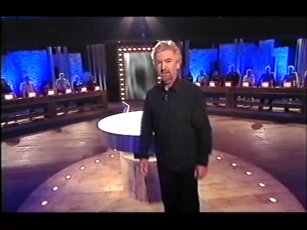 It's Noel!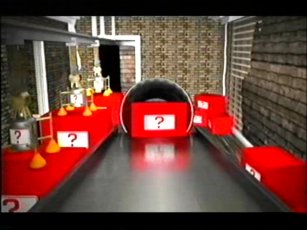 Lots of boxes in the title sequence.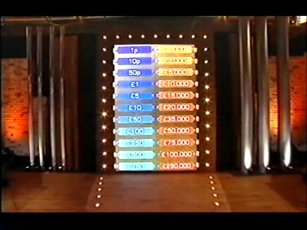 The gameboard in full, with prizes ranging from 1p to £250,000.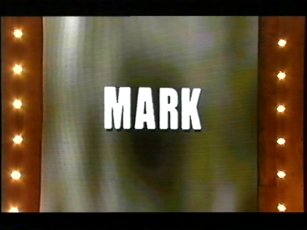 The gameboard reveals who today's contestant is.
Everyone will get a crack at the cash, and as people have their turn they get replaced.
A wide shot of the studio.
It's much darker and warehousey compared to the other versions.
A pretty uncongested table, consisting of the chosen box, the Banker's phone and two large mugs.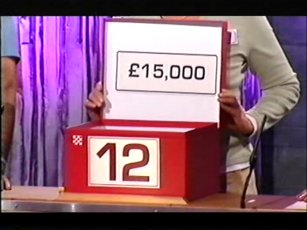 Amounts in big lettering on the inside of the box.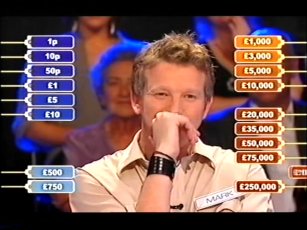 The amounts left in the game.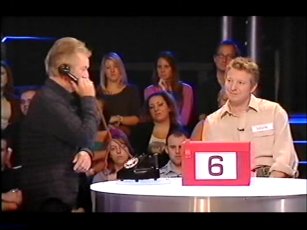 Noel chats to the bank.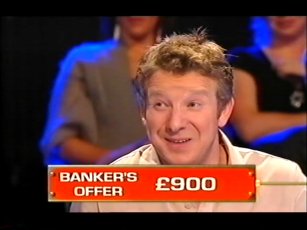 And here's the bank offer on screen. He doesn't take it.
Towards the end the values on either side collapse to the bottom. This happens in the Italian show as well.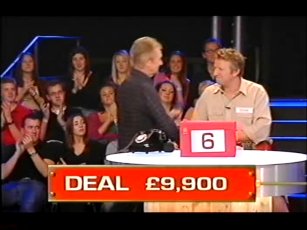 And he takes the offer.
This article was originally written in 2006. The following comments were left in the comment box:
bob:
hi
Ian:
well this has got to be the best quiz show ever. I hate quiz show with money in them. but I watch this Twice or 3 times a day. Doesn't the Phrase get a life raise its head? 
But we all have to remember this corner of Bristol gets Channel 4's highest ratings every Xmas. 
Oh I was watching it when the Confetti Cannons went off for the only time