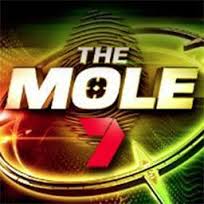 The Mole Australia
Several weeknights a week, Seven Network Australia
Lots of people clamouring for a place to talk Aussie Mole so please allow me to provide.
HOWEVER, be aware that with the odd scheduling you will be obliged to keep up – if you fall behind you are advised to keep off the page until you've caught up. I will not stop discussion about anything that has happened on episodes that have been broadcast, the world cannot wait for you.
This is fair warning – if you have not watched the latest episode and you don't want to be spoiled then keep out! Aussie watchers – I *may* ask you to hold off discussion here until the next morning your time, we'll play it by ear. Feel free to discuss presentation when you want though.
Good luck Mole Hunters!