Starts January 7th of Avro.
It's a new year and that means a new series of Wie is De Mol. Ten Dutch celebrities go to Oregon in America to try and complete a number of tasks worth varying amounts of money. But hoping to put the spanner in the works is The Mole, one of the contestants recruited to sabotage the tasks without detection. Every episode the contestants take a test on who they think The Mole is and what they think The Mole has been up to and the person who's furthest from the truth is eliminated. The last one standing wins all the money.
We're keeping our fingers crossed for English subtitles to go up somewhere. We're a site with a mainly UK audience, we ask our international friends to please not discuss an episode here until English subs have gone up.
Jump to discussion: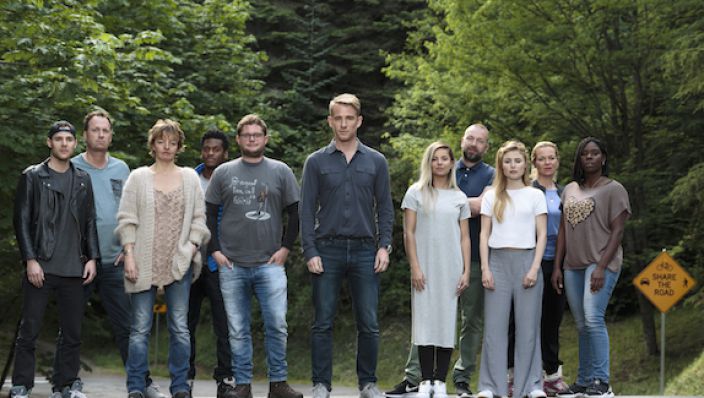 They are, and I'm sort of having to use guesswork and deduction to get this correct from left to right so these may not be in quite the correct order (there's a fair chance I've got the blondes mixed up):
Flemish actor Thomas Cammaert
Presenter Jochem van Gelder
Actress and writer Sanne Wallis de Vries
Dancer Vincent Vianen
Science journalist Diederik Jekel
That's the host Art Rooijakers
Vlogster (that's a female vlogger, I've discovered) Yvonne Coldeweijer
Voiceover artiste and radio DJ Jeroen Kijk in de Vegte
Actress Sigrid ten Napel
Writer and journalist Roos Schlikker
Actress Imanuelle Grives
Good luck Mole hunters!