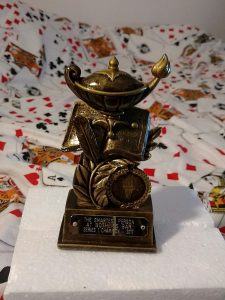 Could you talk for twenty seconds about Beyoncé? How about Botticelli? The Silence of the Lambs? Sinitta?
The Smartest Person at Bother's Bar asks if you know a reasonable amount about a reasonable amount. Then politely ponders if you know when to shut up.
It's basically an unofficial English language version of popular Flemish format De Slimste Mens ter Wereld (The Smartest Person in the World) that's been running for about fifteen years. "They" won't make it, so we will. I've already sort of done an episode so go and have a watch if you want to see what it's like, I learnt a few things doing that so rest assured some of the difficulty will be modified.
Series 1
S1E0
S1E1
S1E2
S1E3