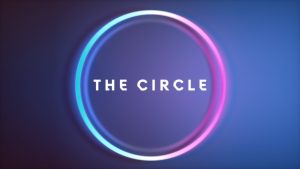 Tuesdays 9:15pm,
All other days (except Saturday) 10pm
Channel 4
For next three weeks Channel 4 explores how people try and attain popularity on social media with The Circle. Maya Jama and Alice Levine host as a group of people live in separate apartments in block, communicating with each other only through a bespoke social media app called… The Circle. The least popular members will be blocked and eliminated, the most popular person in the block will win £50,000.
The show wants to explore how much we are ourselves and how much we change our image to be popular online and players are encouraged to do whatever it takes to get those likes.
It will be interesting to see how they manage to make a reality show where nobody physically interacts with each other except through text, although I suppose Solitary did it years ago (and Celebs in Solitary is doing it right now). Mainly I'm annoyed C4 have scheduled this against the last Big Brother, which I've actually been quite enjoying. Will this take off or will it put the final nails into Big Brother's coffin?
I don't know how much discussion the show will provoke on here (I expect it won't be "gamey" enough) but if you do end up watching it do let us know your thoughts.