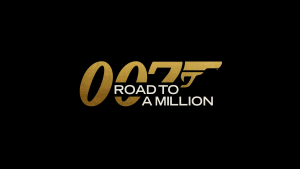 Streaming on Amazon Prime from 10th November
Brian Cox (not that one) invites nine couples to try and win a million pounds completing missions around the world, the completion of each one ending up with a briefcase with a question in it – get the question right, bank the money, travel to the next mission. Fail and it's game over. On paper looks a bit like a modern revamp of The Phone but with an award winning Shakesperian actor in charge rather than Emmett Scanlan off of Hollyoaks.
It's an unusual use of the James Bond IP, but we bloody love a good adventure game show and it feels like a while since the last good one happened. Let us know what you think in the comments.