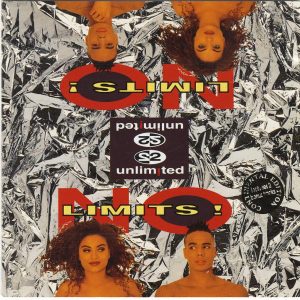 Ant and Dec announced Limitless Win earlier this week, promising the world's first limitless jackpot and a never ending money ladder.
RED. RAG. TO. A. BULL.
With expectations set for BIG MONEY, I'm giving YOU the chance to win some big money of your own – £7.99, the equivalent of buying 2 Unlimited's No Limits album on iTunes.
To win, all you must do is guess what the MEAN average prize for the first five eps of Limitless Win will be, and then as a tie-break, what you reckon the highest amount of money in play on the table will be. If that still can't break the tie, the winner will be picked at random from those eligible.
As we don't know the complete format of the show yet, there are a few things to take into account:
As far as we're aware, the run is five episodes, so to keep the playing field level in case this turns out to be incorrect, we'll only take the results from the first five episodes to establish the figures.
If the final contestant on episode five doesn't complete their game within the episode, that game will not count towards the statistics.
Someone who crashes out with nothing will count as £0 for the purposes of working out the mean prize.
Great stuff. My decisions are final and just one entry per person, I reserve the right to disqualify anyone I choose who I suspect of cheating. You must get your entries in by 23:59pm (UK) 17th September 2021 (that's this coming Friday), the show records next month for 2022 broadcast so it will be a while before this all resolves. I'll come back next Saturday with the range and average of your responses though.
How do you enter? You can't now, the compo's closed. Look out for the results next year!