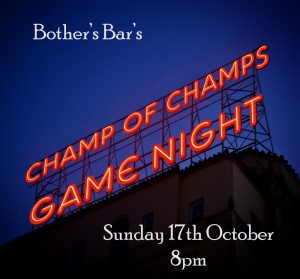 That's right, join us as last year's Game Night Champions – and some special guests – compete across the new Jackbox suite of games out on Thursday and an incredible high concept Arbitrary Final. YOU are invited to join in as Team Audience, rightful champions of the last year in your own right.
Why not pretend it's like Real Life Squid Game, like everything else is right now? I'm not planning on killing the losers but formats can change between paper and screen.
The fun starts Sunday at 8pm UK and ends approximately 10:30pm. Bring your phones!
In other news I watched the rebooted Legends of the Hidden Temple on The CW (pretty easy to do with the Dark Arts). They've made a great kids show, but tonally I think the wholesomeness – ironic or otherwise – works against it in an adult format. I also think the Temple Run was a bit inelegantly filmed, it's not always easy to follow the tasks in the Temple itself, and it really ought to have been filmed at night with torches ideally. It flopped pretty big on premiere although I suspect might have done a bit better if it was on Netflix or something rather than linear TV where it might have got more written thinkpieces. The interesting thing is that people who were old enough to watch LotHT first time round (1993-95) are now more likely than not outside the 18-34 target demo now. Which is terrifying.