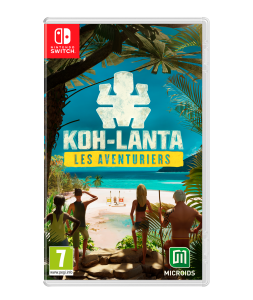 Bad timing! If it wasn't for Jackbox 8 coming out the same day (Thursday) and that I've a Game Night to prepare for this Sunday, I rather suspect there'd be a video for the upcoming Koh-Lanta game published – of course! – by Microids.
It's coming out on all the big systems – XBox, PS4, Switch and promises "over 10 challenging trials directly inspired from the TV show and over 10 survival mini-games to live the "real" Koh-Lanta experience". It's French Survivor.
Luckily! I'm off work next week petsitting, which seems like as good an opportunity as any to make a video, so hopefully you can wait until then.