How exciting. Hopefully it won't take me too long to get through my current backlog to get round to it.
In other news, don't forget to join the BB Discord for EXCLUSIVE formatty chit-chat and currently an extremely fun online board games club, which meets live every other Sunday (warning: liable to get a bit sweary) and plays turn-based stuff in between.
Finally, if you've got Call of Duty: Vanguard, why not join the Bother's Bar clan? We won't actually do anything, but you do get a lovely Boyard as an emblem. On XBox, press Y in a menu to access your "socials".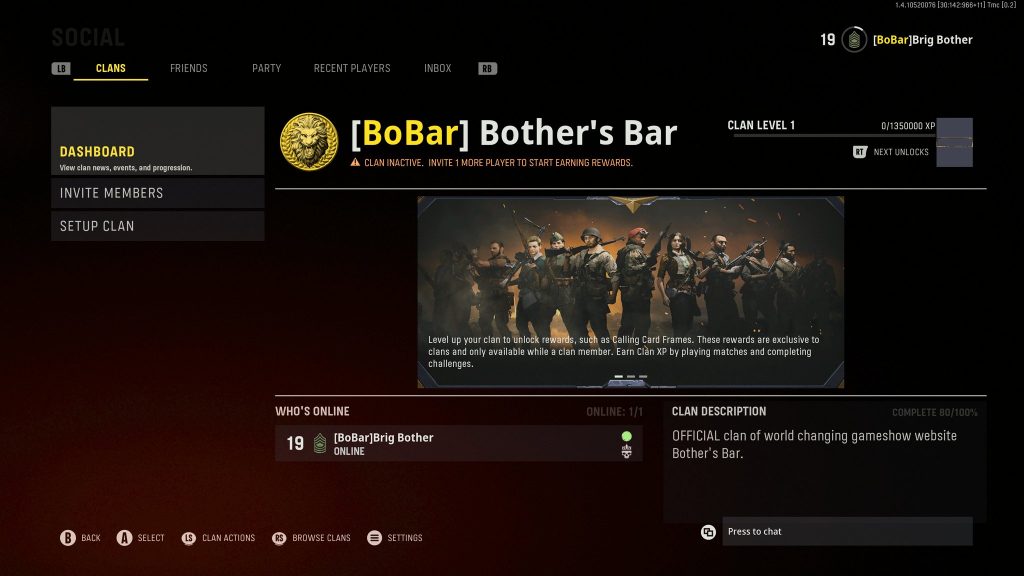 My gaming contacts, if you want to add me:
Steam: Add me on Steam if you want.
XBox: We can be chums on XBox for high score fun if you're that way inclined, where I am Brig Bother.
Playstation Network: I'm not currently on PSN, but if I come back BrigBother ought to do it, but this handy link should do it as well.
Switch: Code SW-2805-5403-1808