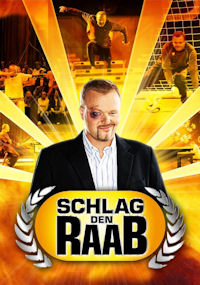 7:15pm UK time, Pro 7 or naughty internet streaming
It's Schlag den Raab this evening! But first a bit of housekeeping:
Fantasy X Factor managers should get their orders and predictions in in time for the live performance show this evening which is 7:45pm.
A review of the Only Connect iThing app will happen sometime tomorrow.
Right, that's out of the way. Tonight Stefan Raab defends €500,000 LIVE! in a series of wacky games and challenges. Join us here for exciting discussion.
Edit: And this is a fun story, it sounds like Darren McMullen will be the next host of The Magicians, and is likely to involve a live element.