…is this: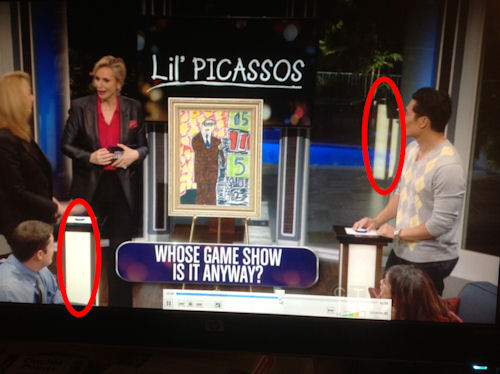 Who thought THAT was a good design choice?
Other than that the show is basically good fun – imagine Win Lose or Draw but with good celebs (Martin Short! Lisa Kudrow! Matthew Perry! Alyson Hannigan! Kristen Bell! Jin from Lost!) who have had a bit to drink, and at least one who needs to be centre of attention and all playing parlour games. The last round is worth twice as much as all the rest put together, but you know how these things are. Jane Lynch holds it together well.
Actually I say "good celebs", I've seen the line up for the next two episodes and I haven't heard of any of them. So.