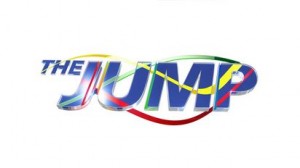 8pm tonight through Thursday,
9pm thereafter
Channel 4
Davina McCall and Alex Brooker host as a bunch of celebs take on alpine sports, the worst performers having to do a live ski-jump at the end of the show to keep their place in the competition. It's the Winter Olympics in a few weeks you know.
Wasn't expecting much from this to be honest, but a few things have changed my mind a bit pre-show – first it's only an hour (I was expecting this to be a dragged out to a daily 90 minute Famous and Fearless bore-a-thon) and secondly it does have some quite good and unusual celebrities in it amongst the usual suspects:
Sir Steve Redgrave!
Sinitta!
Richie from 5ive!
Nicky Clarke OBE!
Melinda Messenger!
Marcus Brigstocke!
Laura Hamilton!
Kimberly Wyatt!
Henry Conway!
Darren Gough!
Anthea Turner!
Amy Childs!
If it turns out to be half as good as Endemol's The Games it might end up being quite watchable, but Britain isn't really so interested in winter sports so we'll see if that lack of interest translates into low viewing figures at all. Celebrity Ski Jumping didn't do so well when they tried it in the Netherlands.