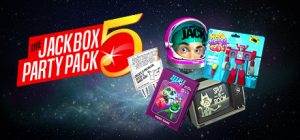 Saturday 20th October, 9pm,
Here and on Youtube
Tonight will be a night of firsts – FIVE new games being played by us for the first time. The first EVER Arbitrary Semi-Final. And, for the first time, we'll be broadcasting at 30 frames for second, as opposed to the five you had been used to. INCREDIBLE smoothness, INCREDIBLE jeopardy, like a razor with TWELVE blades.
As ever Team Audience are invited to ruin the chances of our seven panellists, taking on the role of the eighth player of each of our games and judging the answers. Chat in the Youtube stream is encouraged and we'll be reading out the best comments.
To play along with each game, you need to log into jackbox.tv on your secondary devices and add the room codes for the games. Eight players begin but only SIX can make it to the Zeeple Dome, who will win and who will be left behind? Join us at nine!