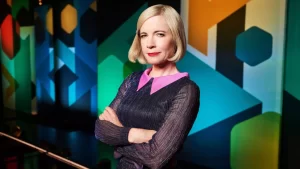 Thursdays, 8pm, (8:15pm ep1)
Channel 5
Historian host Lucy Worsley invites six people to compete in rounds involving various aspects of puzzle solving (words, maths, lateral thinking, observation, memory – it's like the Olympics OF THE MIND) starting off as two teams of three and then the winning team competing against each other to find the show's winner.
Might seem like an unusual commission for Channel 5, but it is the sort of thing that you think might suit its current audience targets (slightly older and upmarket than other channels try for) quite well, they have form here – Eggheads does alright for them, they tried Britain's Best Brain years and years ago, and what is this if not basically an upmarket version of Brainteaser? The obvious headline here is it's Channel 5 trying to tap into Only Connect's audience, how successful they are at that remains to be seen. I'm hopeful but sceptical.
Let us know what you think in the comments.